Product design for honey bus
ine
ss to expand its offers & customer experience.
The honey infuser is an innovation proposal project that explores a new 
opportunity for Savannah Bee Company to create a new framework that expands its customer experience and allows the brand to educate users about the natural health benefits of honey.
The key innovation in 
our hierarchy was the 
creation of the virtual 
hive. This experience 
walks the users 
through the creation of
bespoke honey-based remedies for beauty and health needs that are matched according to each customer.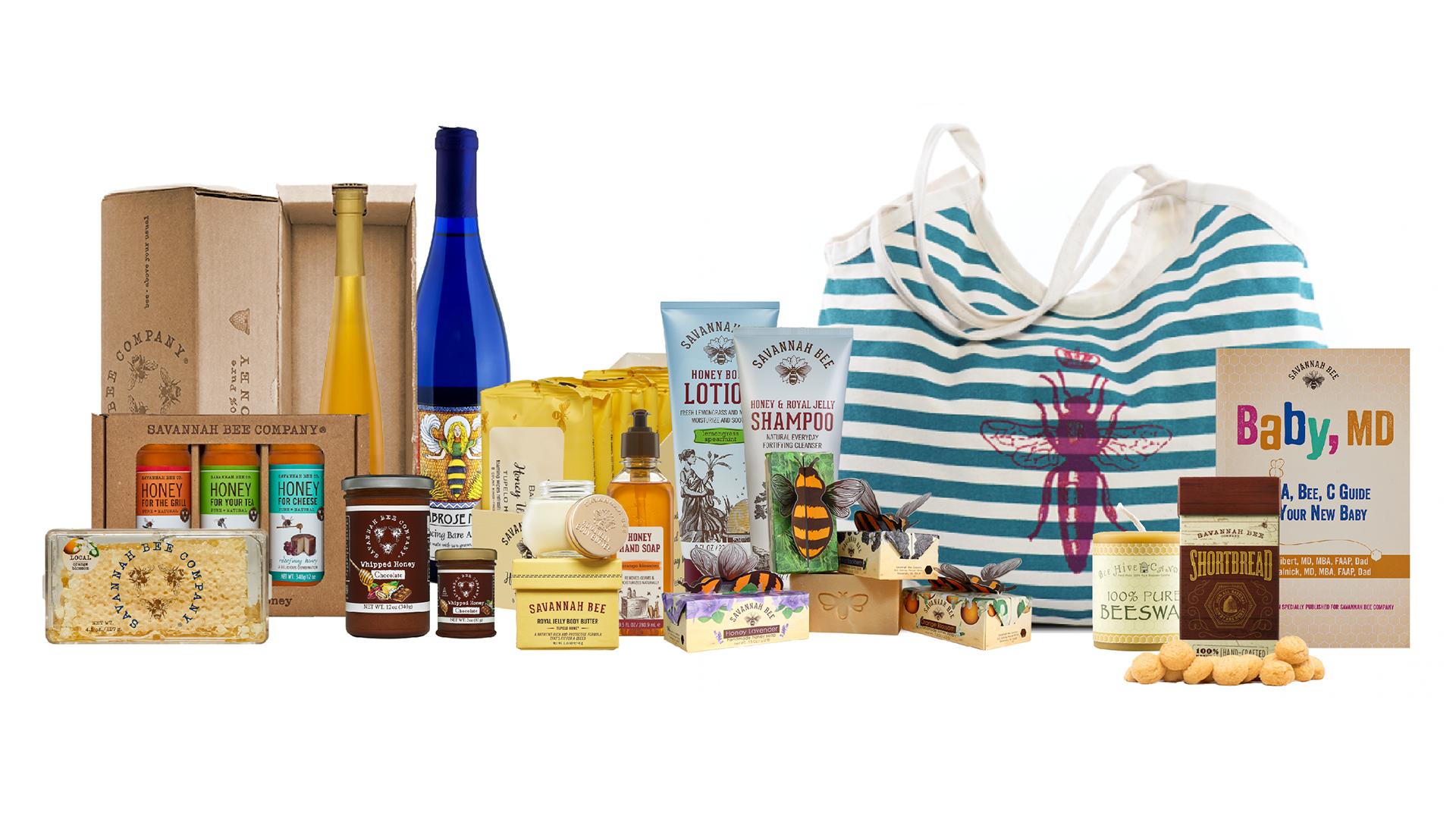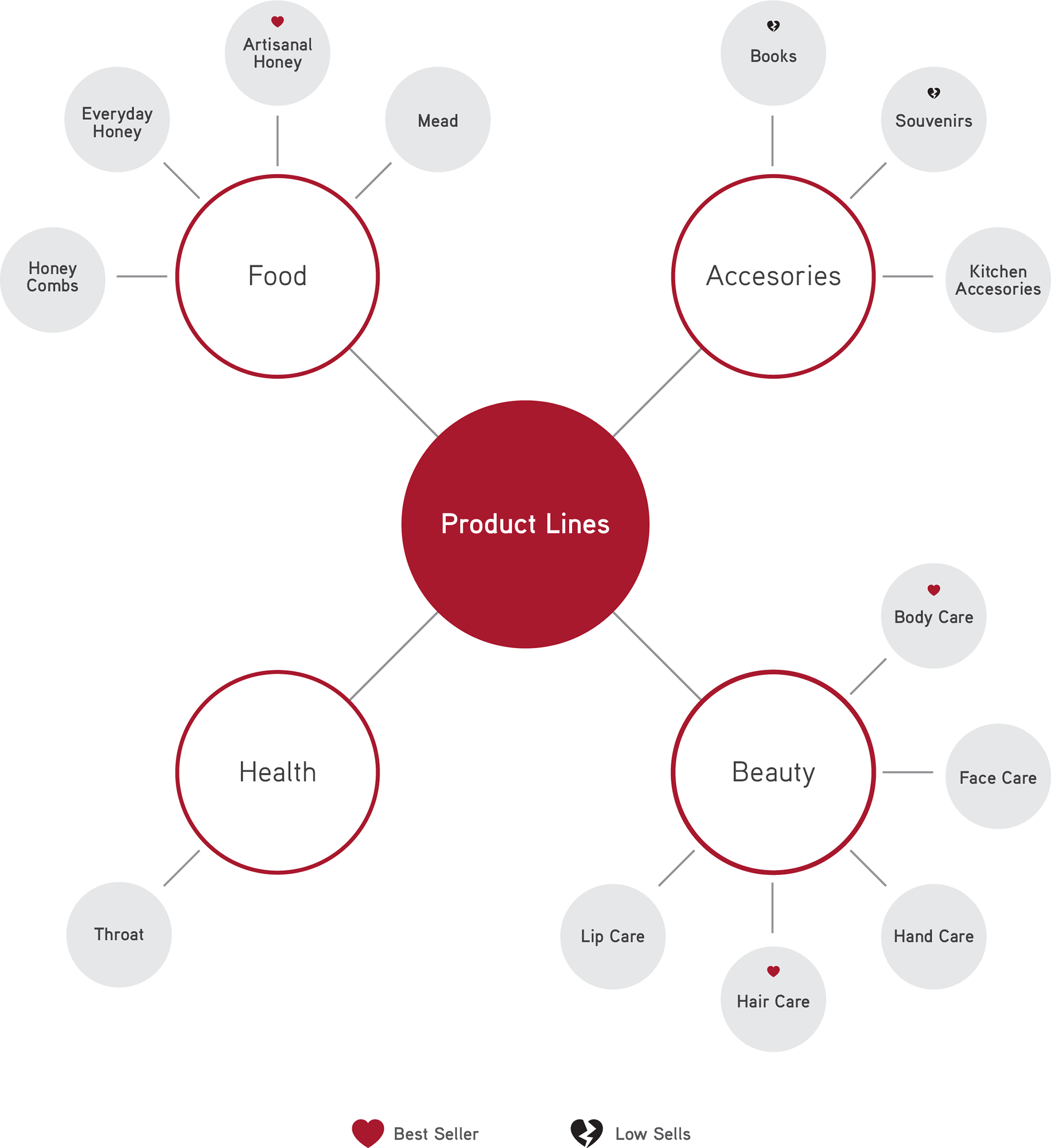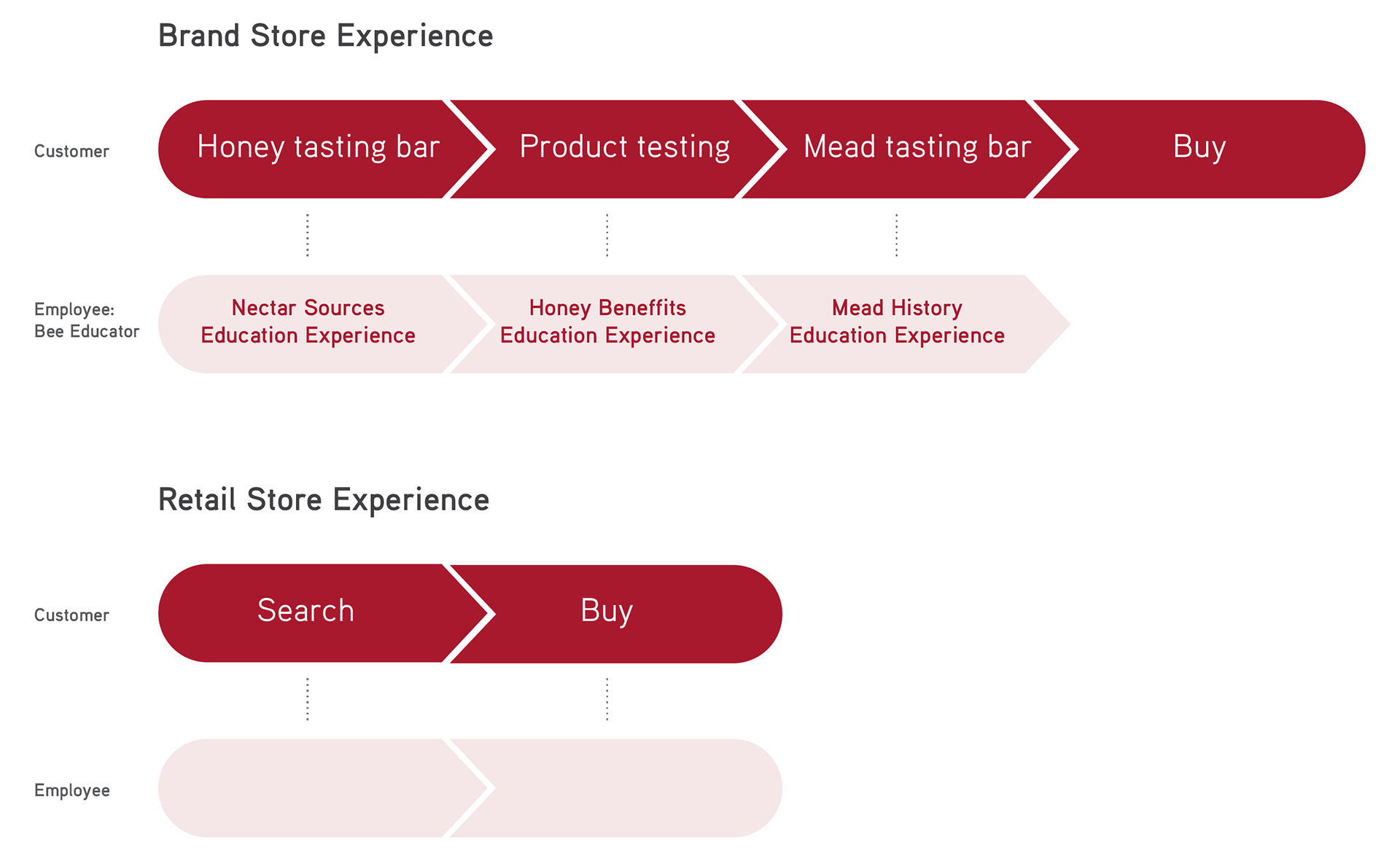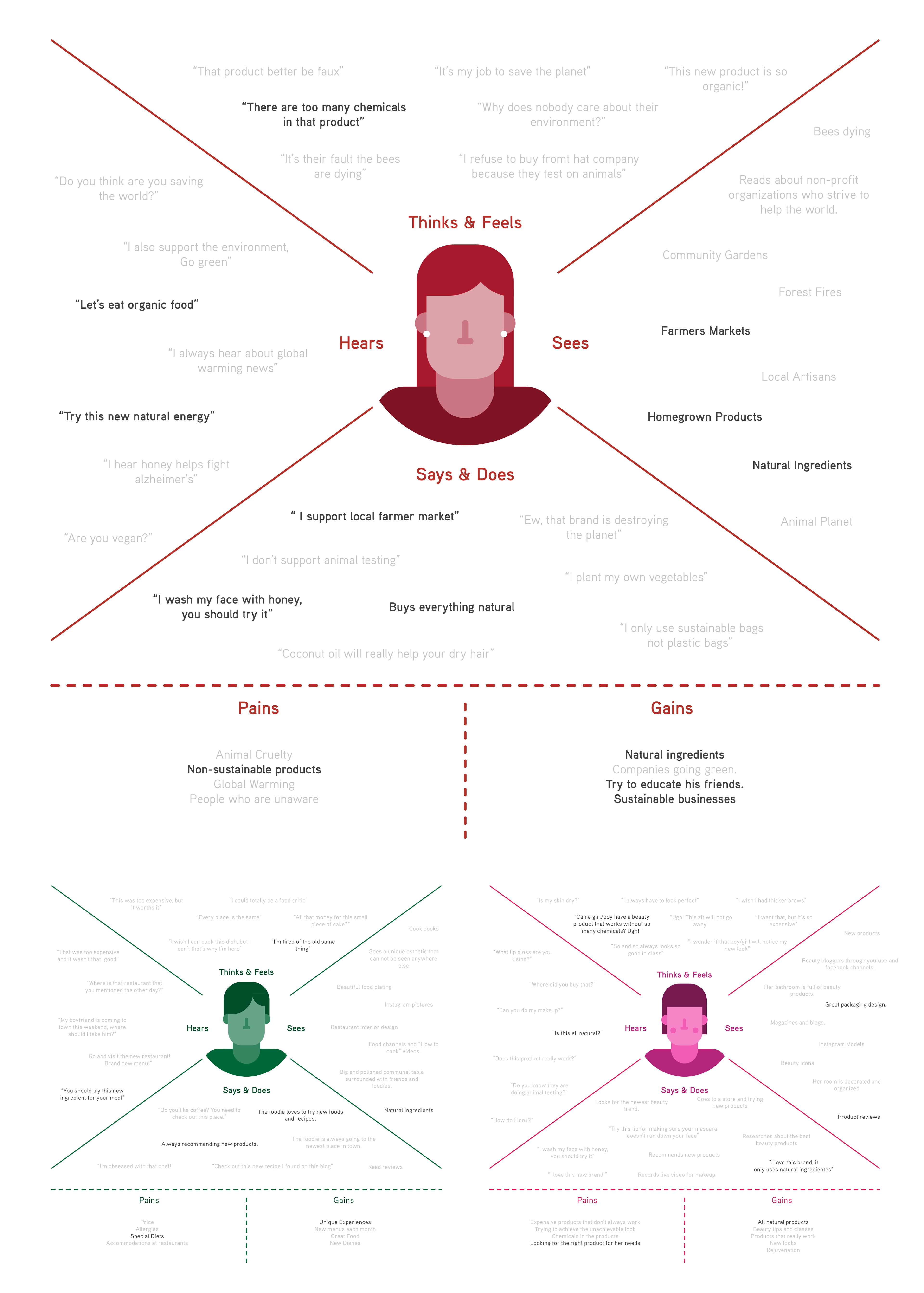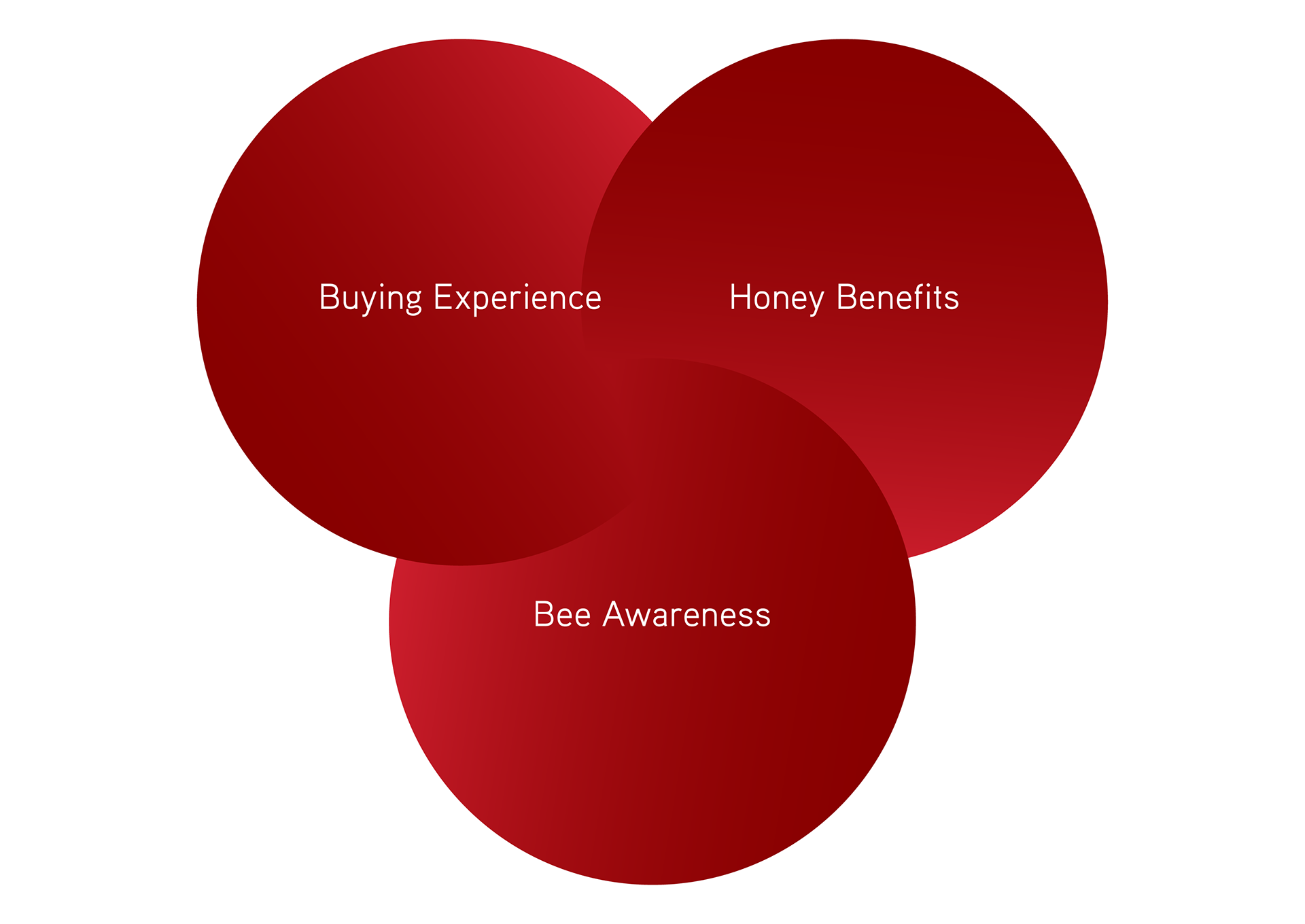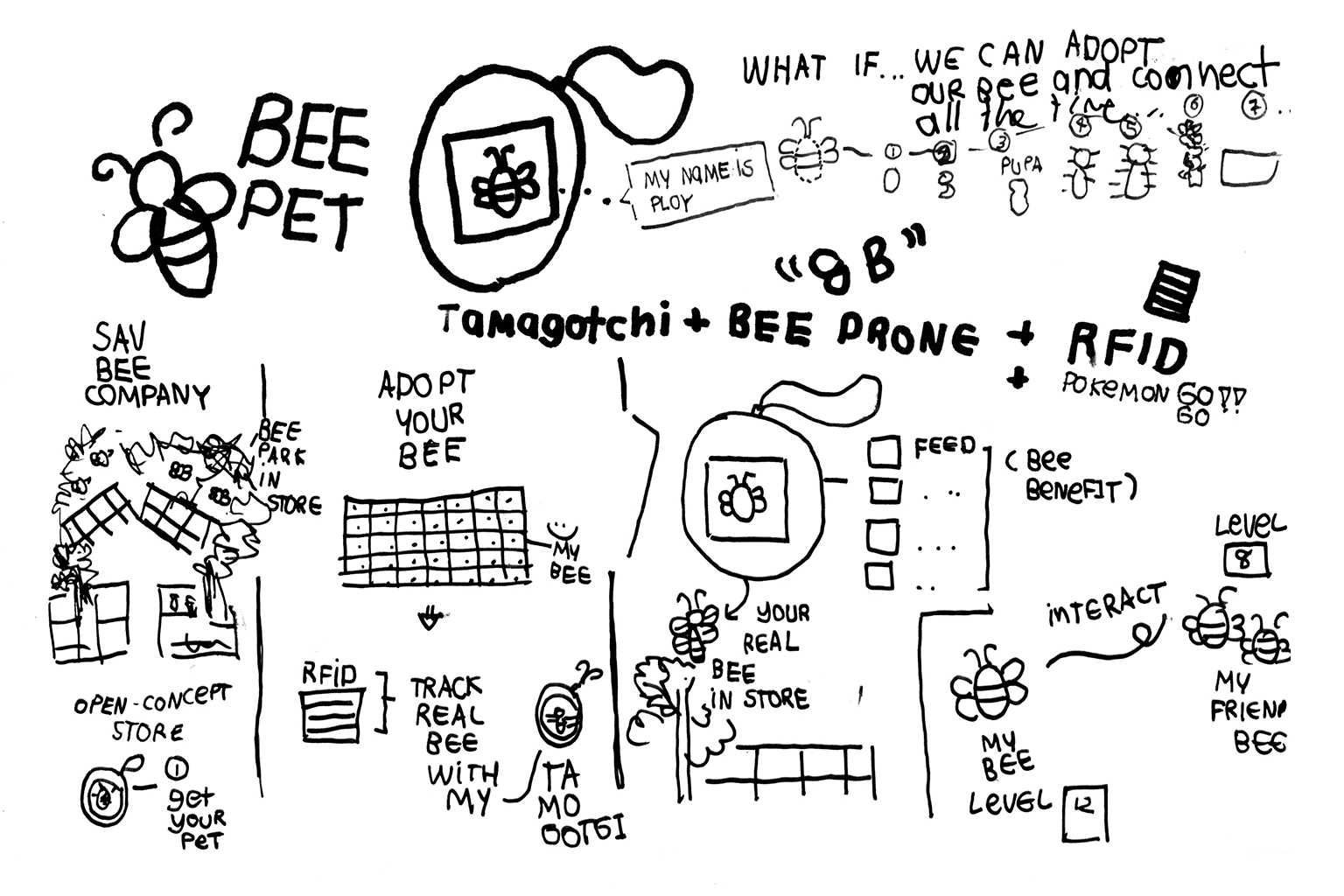 In order to expand the product line of the organization and elevate its customer experience in multiple point of sales, we developed a touch screen honey infuser machine that provides a custom made experience for every user to create natural honey-based remedies for their common health and beauty problems such as a sore throat, dry skin, and lack of sleep.
The product will allows Savannah Bee Company to expand its health product line by introducing new products such as herb pods, pre-made infused honey, and home honey infusers.
The product aesthetic is inspired by the traditional wooden beehives used by bee farmers, and allows the company to reuse and recycle its old beehives.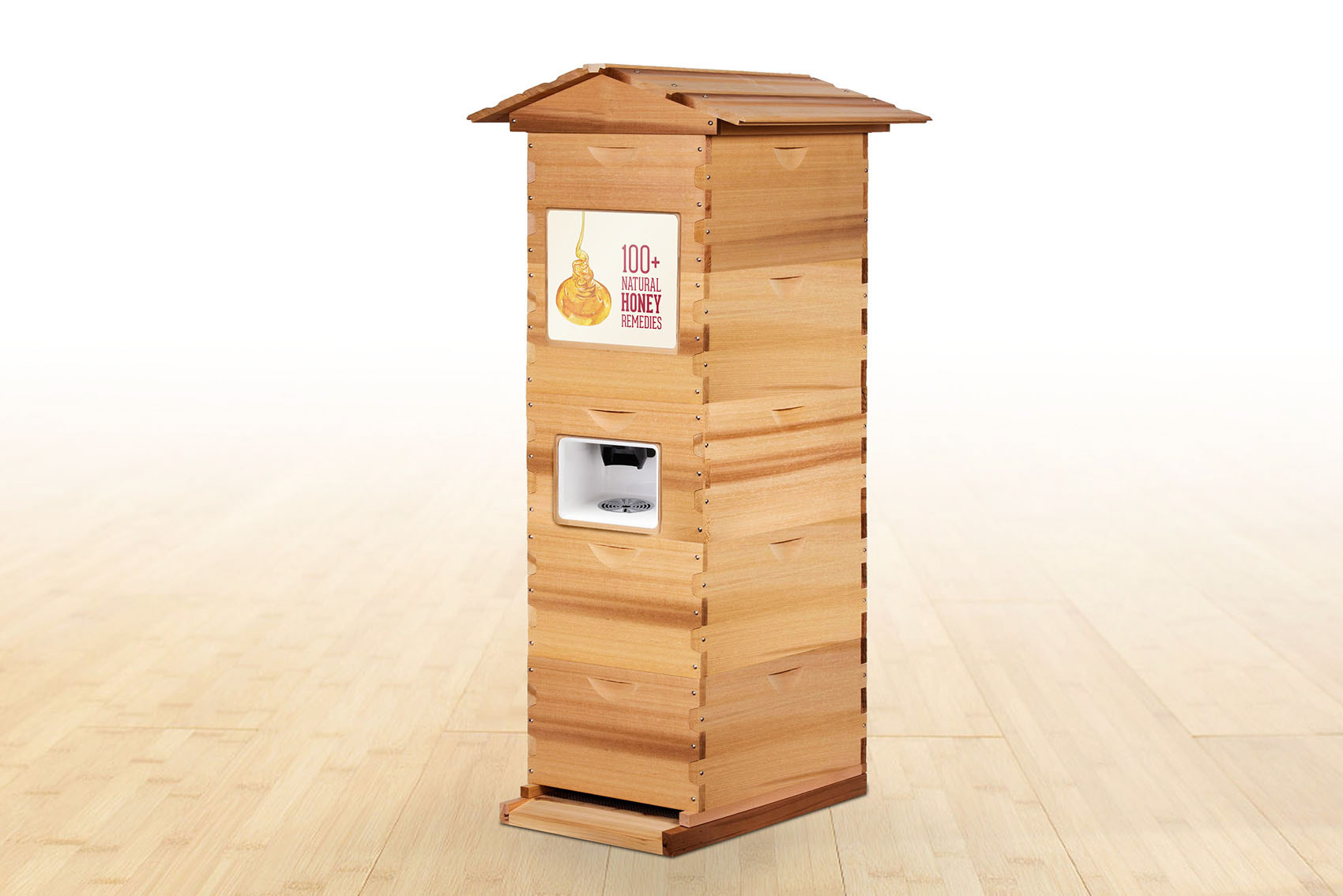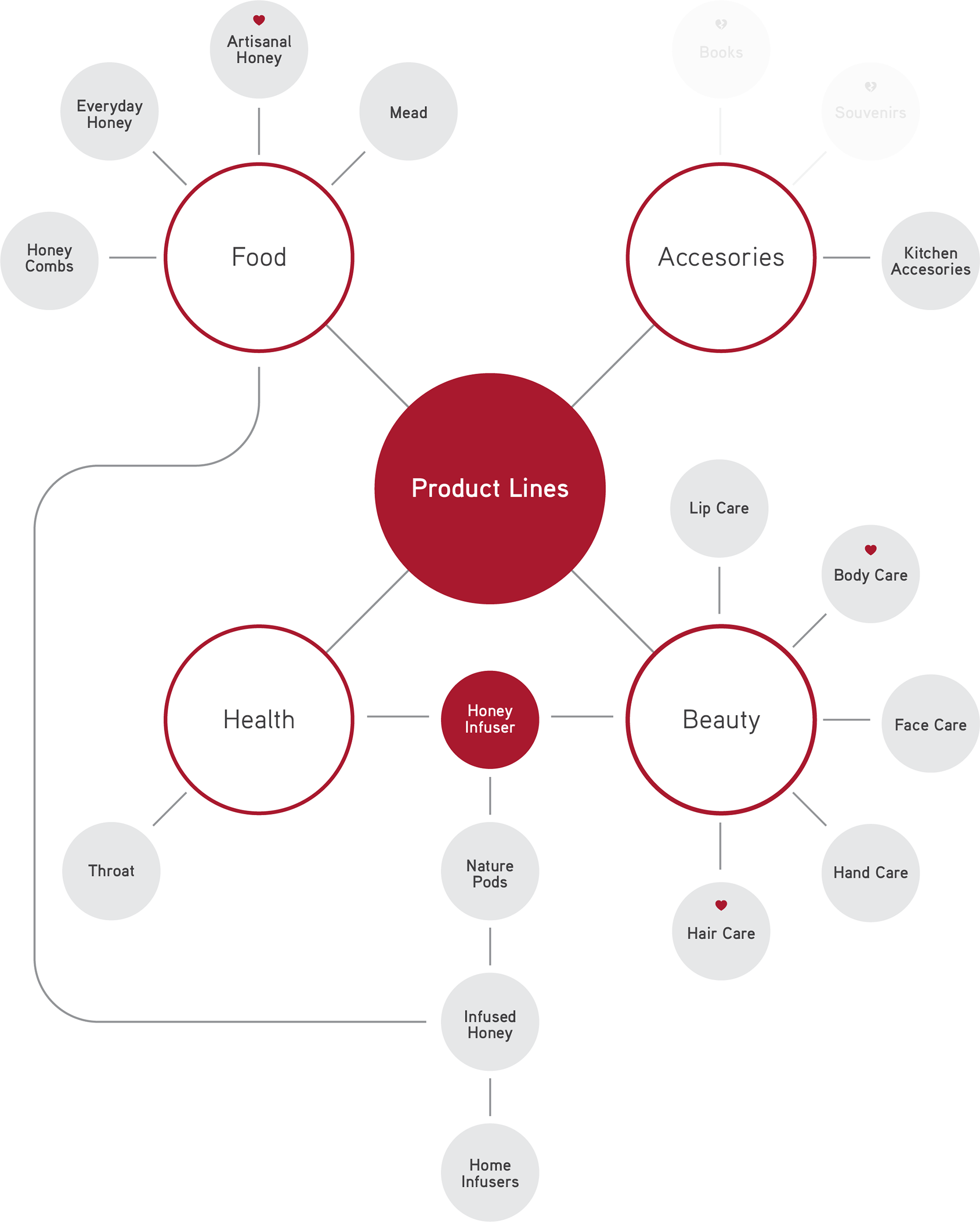 The touch screen experience takes the customer into a virtual "pollination" journey in which the infuser will mix the ingredients the user picks based on the recommendations the system provides. It informs the customer about the benefits of honey, flavor profiles, and nutritional facts that allow users to pick the best ingredients that fulfill their needs, dients and personal taste.
By the end of the process the customer walks away with a tailored honey jar full of benefits and promised potential.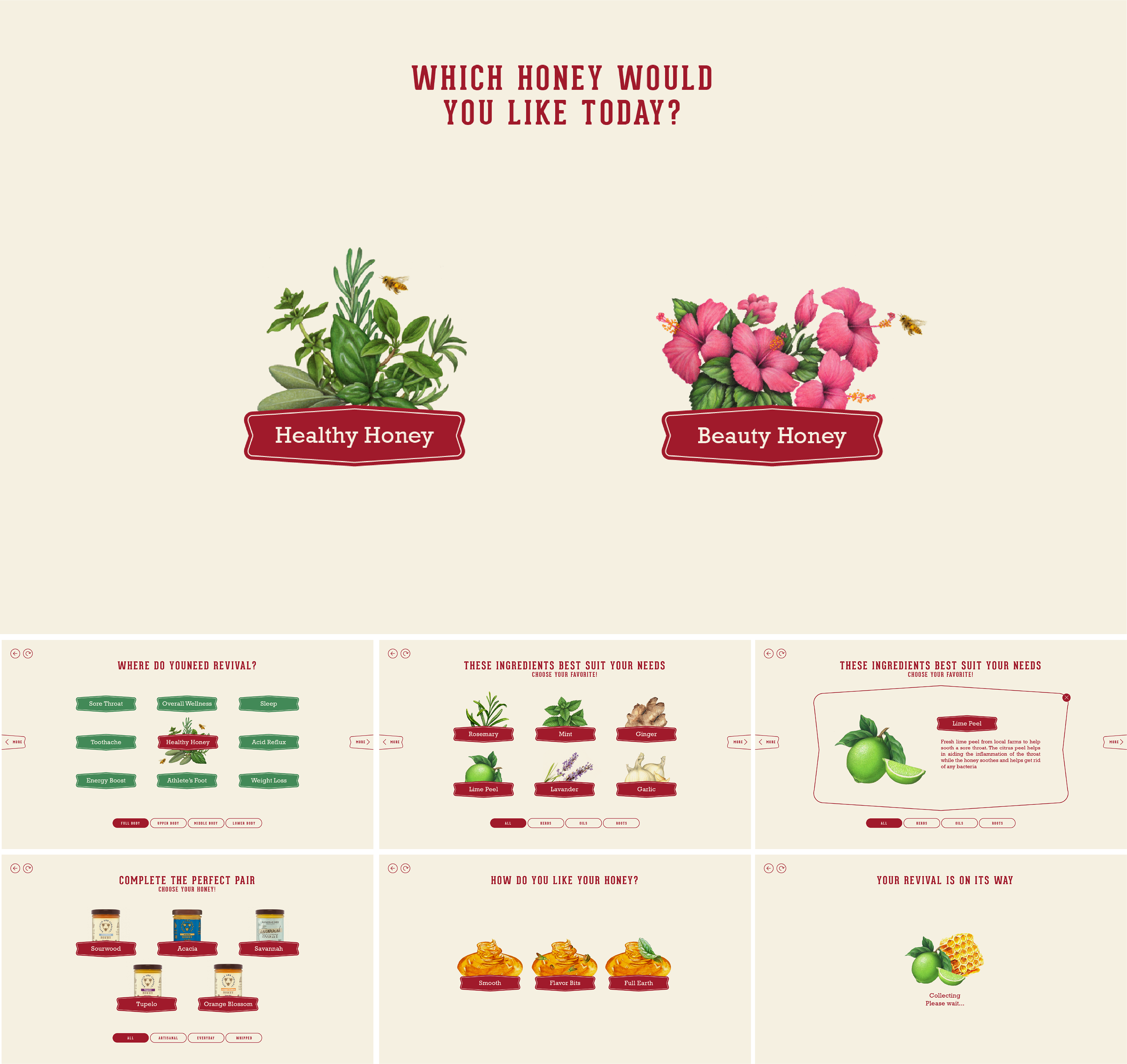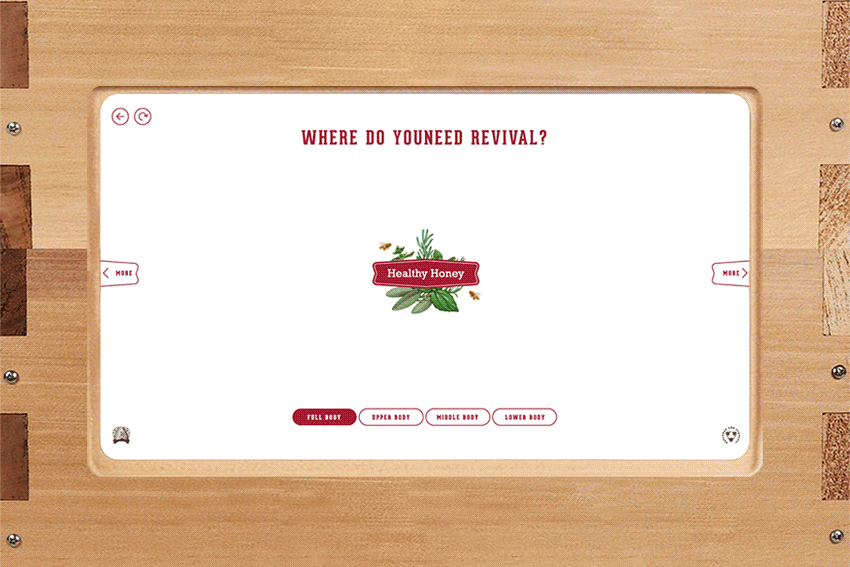 The Honey Infuser will allow 
Savannah Bee Company
 to spread its market and customer experience outside its home stores. The design of the virtual hive is adaptable to different environments, such as local home stores, exclusive retail and grocery stores, and the kitchens of the customers.
By offering a compressed experience inside the home, the brand will be able to introduce new products for the home Beenergizer and offer a new service that its competitors are not targeting.